PR | Have you heard about Barcelona?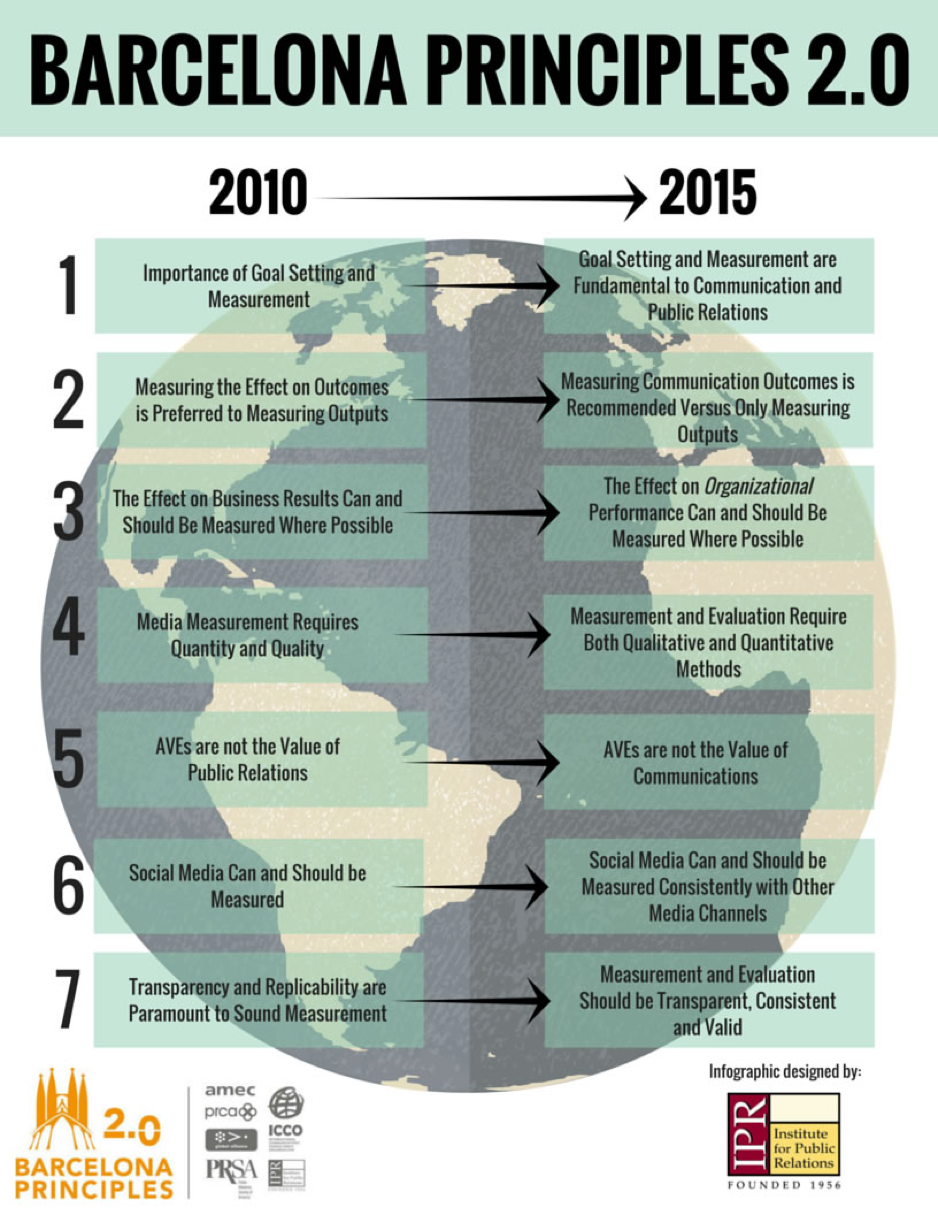 Our Managing Director Stephen Ballard reflects on the Barcelona Principles 2.0 and the controversial subject of AVE's
Yes, it's a very nice town in Spain, on the Mediterranean. Perhaps the question I should have asked is, "Have you heard about the Barcelona Principles 2.0"? Chances are if you are not part of the elite PR intelligentsia, you have not. No shame in that through, because it's taken a while to filter into my own psyche.
The PR industry five years ago developed the Barcelona Declaration of Measurement Principles, agreeing to the first overarching framework for effective public relations (PR) and communication measurement. But the industry has moved on a great deal in five years and so those original principles needed to be refreshed, hence the 2.0.
The working group that put the principles together was drawn from the International Association for Measurement and Evaluation of Communication (AMEC), ICCO, Institute for Public Relations, PRCA, PRSA and The Global Alliance. "So what are they", I hear you ask?
Well here they are together with a nice infographic showing what has changed:
Goal setting and measurement are fundamental to communication and public relations

Measuring communication outcomes is recommended versus only measuring outputs

The effect on Organizationalperformance can and should be measured where possible

Measurement and evaluation require both qualitative and quantitative methods

AVEs are not the value of communications

Social media can and should be measured consistently with other media channels

Measurement and evaluation should be transparent, consistent and valid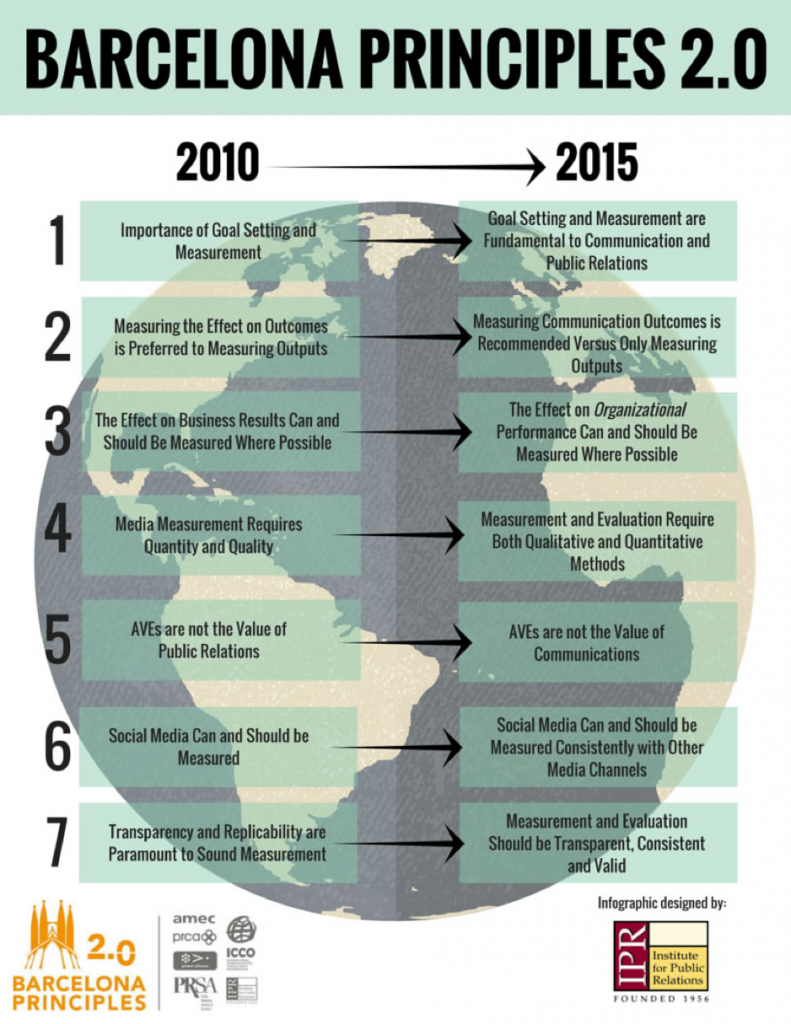 Interesting stuff and good principles to adopt, genuinely, but if you are working in the world of tight budgets, the measurement of such outcomes can cost more than the PR budget allocated! I guess faith in PR is still required by those companies who are "budget limited". Much as the industry would like to kill off AVEs, in my opinion they remain a primary indicator of value. But what do I know, I've only been in the business for 30 years. I stand ready to be shot down!
Related Posts