SEO Strategy​
Step out of the history that is holding you back. Step into the new story you are willing to create.
Oprah Winfrey
Search engine optimisation
"How did you find us?"
"You were the first company that came up on Google when I typed in…"
Wouldn't that be nice to hear?
Google isn't just a search engine, it's effectively a reputation management engine so ensuring you have a search engine optimisation (SEO) strategy is important to help you extend the reach and impact of your communication.

Put your company in plain view
It's crucial that people don't have to wade through the never ending swamp of information to find your materials online. There's no point in writing a press release and getting it online, or creating a fantastic new website, if it's not in plain view of your audience.
Drawing on our SEO public relations expertise, we optimise our public relations strategy to positively affect the search engine ranking of your communication material, delivering greater market reach.
We work with you to identify the key words that are most relevant to and searched for by your target audience, placing your news and website directly in the eye-line of potential customers. Our services include:
Who you are, what you do & what you value
Central to this is your website, which plays a key role in promoting your business as it's usually the first thing people will look at to determine who you are, what you do and what you value.
That's why we focus on driving the audience you want to your website by SEO'ing your content. And the great thing is that it's measurable. We can provide you with monthly reports to show you exactly how our SEO public relations is achieving your goals.
SEO'ing your content will make a real difference to your business and the effectiveness of your communication.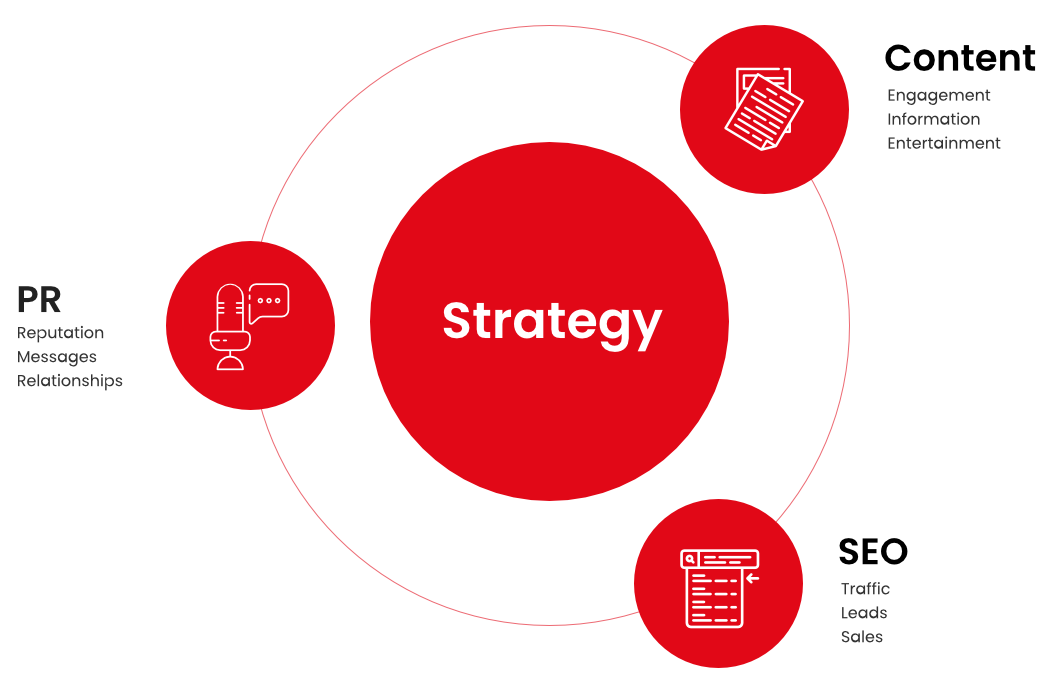 For more information about our expertise in this area please contact us.