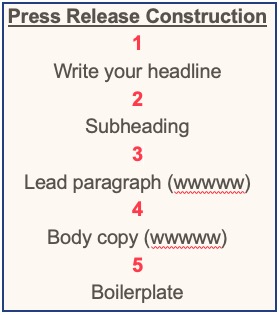 This morning I received a letter from my 91-year-old mother, thanking me for helping her at the weekend. The letter was beautifully written and properly constructed. The first paragraph thanked me for the minor act of service, the second went on to tell me how it had helped her and the third summarised her frustration at getting old together with her inability to do simple tasks. The very act of writing a letter demonstrates that you care, taking the time and trouble to put pen to paper is courteous and represents good manners.
This week Donald trump put finger to phone writing a tweet to fire John Bolton his National Security Advisor. I can only assume that the US President did not care a great deal about John Bolton, but perhaps he does care about the bad PR that has received as a result of his actions. The two men are now involved in a PR "tweetbitch" as to whether Bolton resigned or was fired. How standards have fallen.
The same could be said for the construction of a press release, something which seems to be lost to those entering the PR profession recently. The good news is AP have made it easy, just 5 steps to follow:-
Write your headline…
Write a descriptive subheading…
Add a strong lead paragraph,
(inc. who, what, when, where why)…
Write the body of the press release,
(expanding on who, what, when, where, why and add some quotes)…
Write your boilerplate.
So, to help all you PR interns out I will be tweeting this advice, you might like to write it down!
Related Posts