Oil and Gas Graduate: Get your foot in the door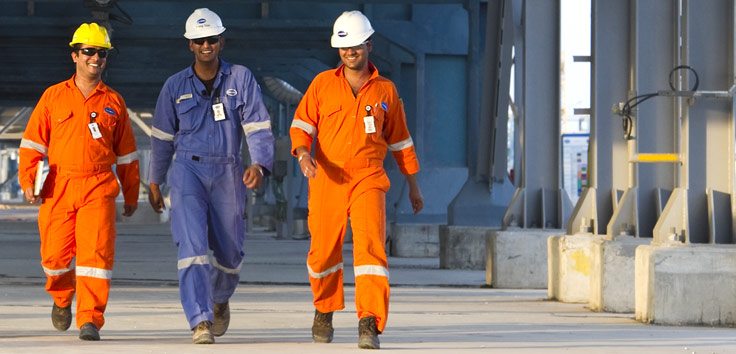 Oil and Gas Graduate: Get your foot in the door
Last Thursday evening, rows upon rows of seats at the Tivoli Theatre in Aberdeen were filled with nearly 300 members of the oil and gas community. They were eagerly awaiting a discussion by the #OG2050 panel on attracting talent to the industry in the future.
Discussion began with well-known and well-discussed topics like the effects of the oil price, and whether the UK Oil and Gas Authority will benefit the sector and improve efficiency.
Issues like these underline a major problem for the young oil and gas graduate in industry related disciplines. Dramatic cost cutting has become a major focus across the industry.
As Derek Leith from EY so positively put it:
We've sown the seed of our destruction – Derek Leith EY – but no one has an answer on how to fix it @EnergyVoiceNews #og2050

— alan melrose (@alan_melrose) September 2, 2015
"How can you get hired for (and keep) a job in an industry that's cost cutting at every turn?"
Should salaries be reduced in the oil and gas industry?
Should an experience scheme for to help the oil and gas graduate be introduced?
Is the industry looking in the wrong place to find workers?
The top ten bachelors degrees for earnings are all in STEM subjects. Average starting salaries for graduates in the U.S. is $45,000. The average starting salary for petroleum engineering is over twice that at $97,900!
The oil and gas industry faces an age-old problem. In a cost cutting industry, companies want to hire the most experienced people possible to get the best value for money. But as a graduate fresh out of university, how can you get hired for your first job to get that all-important experience?
Unfortunately, as with the oil price, the oil and gas graduate is playing a waiting game.
Many companies are unable to hire graduates due to the current market and the resulting cost cutting. But they must not waste the opportunity to get involved in recruitment.
Encourage perseverance and patience
Help an unemployed oil and gas graduate to utilise their time as best as possible and give them opportunities even if offering them a job isn't possible.
#OG2050 briefly touched on the industry coming together to develop an experience scheme for graduates. Whether it was a week here and there or a year's experience, this could give an oil and gas graduate a foot in the door.
Once the market turns around oil and gas graduates will be in an excellent position, with substantial experience on their CVs.
Or, maybe the oil and gas industry should take another approach to recruitment altogether…
Are companies looking in the wrong place? Should they be focusing on taking on more apprentices to move the industry forward? Could championing skills-based oil and gas apprenticeships (a much undervalued and underused part of the industry) help? Starting salaries for oil and gas apprentices are between $27,500 and $30,500.
Also, the industry has a habit of looking to Scotland for oil and gas graduates. Admittedly, the majority of the UK oil and gas industry is based offshore Scotland in the North Sea. But out of the top ten universities offering oil, gas and petroleum engineering courses in the UK, only two are based in Scotland. Clearly, the industry needs to widen their net.
Don't give up, oil and gas graduate. 
Grab every opportunity, soak up as many tips and gain as much experience as possible. The industry needs and wants you. It's about waiting for that impossible to predict moment that the market turns around.
Follow us on Twitter and Google+ for more industry updates.
Related Posts