Behind BCM: Meet some of the Team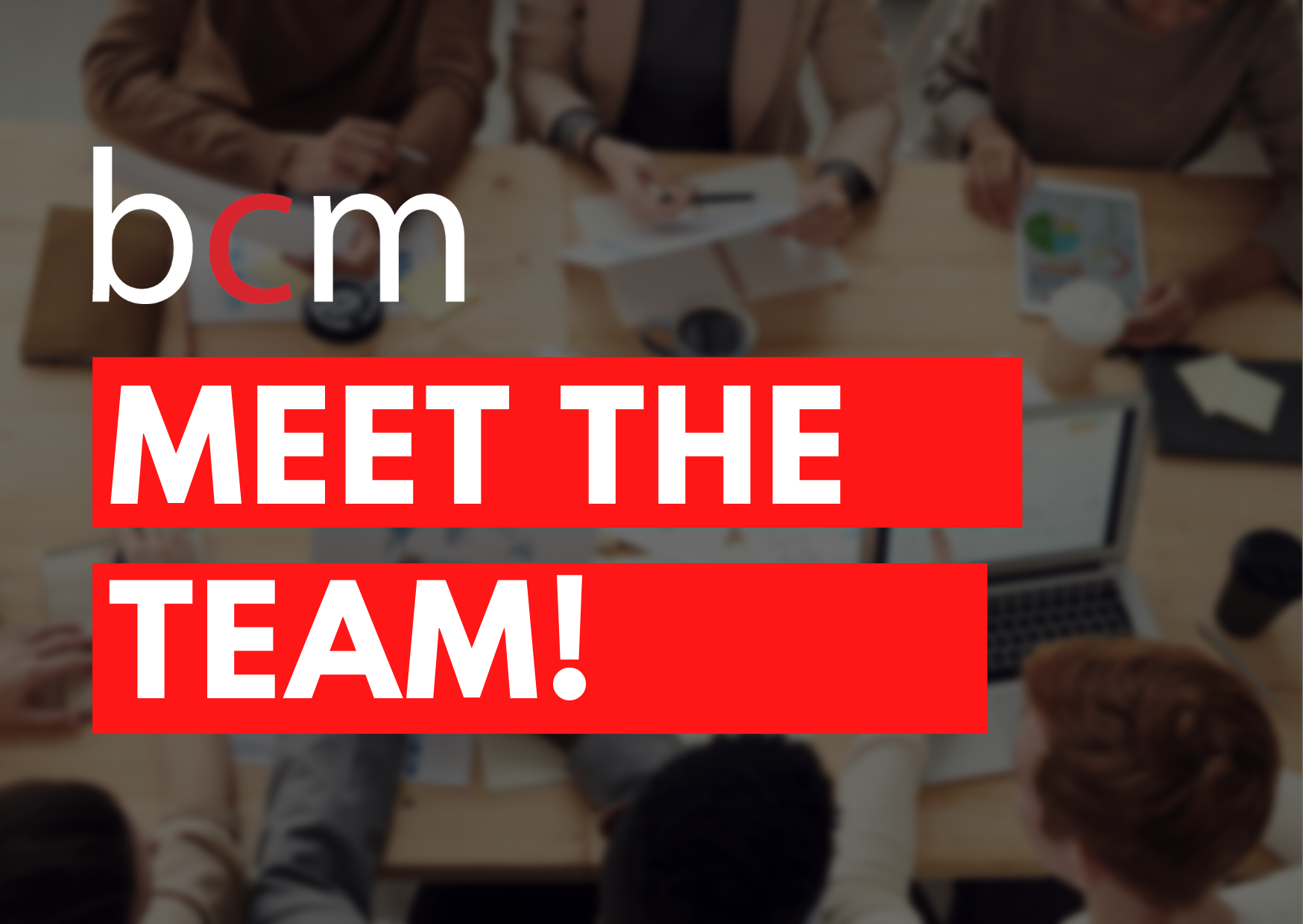 BCM Public Relations is one of those companies that has flown 'under the radar' for many years enjoying steady growth while operating in the energy and industrial markets. That growth has always been restricted, not by attracting new business, but by recruiting excellent staff who have a genuine passion for working in the specialist B2B sector. Not known as the sexiest area of PR working in our markets allows us to build long-standing relationships and as such really get to understand the markets in which our clients operate. So who are these people who have chosen a career in the geeky PR world? We thought now would be a great time to introduce you to some of our team.
Stephen Ballard, Managing Director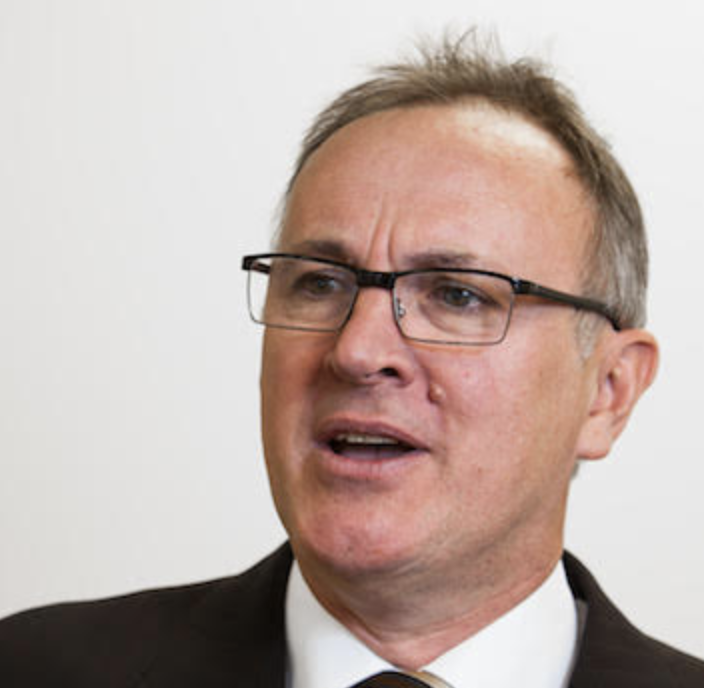 My job as Managing Director is seen by many as being glamorous. And while it is true in some circumstances, most of my time is spent developing strategic plans for our clients and ensuring that we are achieving our goals. Financial management is an important aspect of my work, ensuring that the company profits are invested back into the business, into areas which will further improve our service and profitability.
I'm a biker, not the pedal kind! There's nothing I like better than on jumping on my bike and going around the country lanes or further afield. I'm currently planning a trip, on a Honda CB1100EX, to Nordkapp in Norway in 2022. A small percentage of me is Norwegian, on my Mother's side, so I suppose the fjords are in my blood. If I'm not on the bike, I'm cooking, (another passion), playing tennis or the Flugel Horn and if there is any time left – gardening.
Fascinating facts that people might not know is that I have climbed the Eiger, I spent a season Lifeguarding on Newquay's Fistral beach, where I learnt to surf. I've met H M The Queen, spent 15 min talking to Margert Thatcher 1 to 1, and enjoyed some time in a Nigerian jail (visa issue – actually it was only 5 hours but it felt like 5 years). And I can speak fluent Eggy Peggy. team
Sophie Wood, Account Manager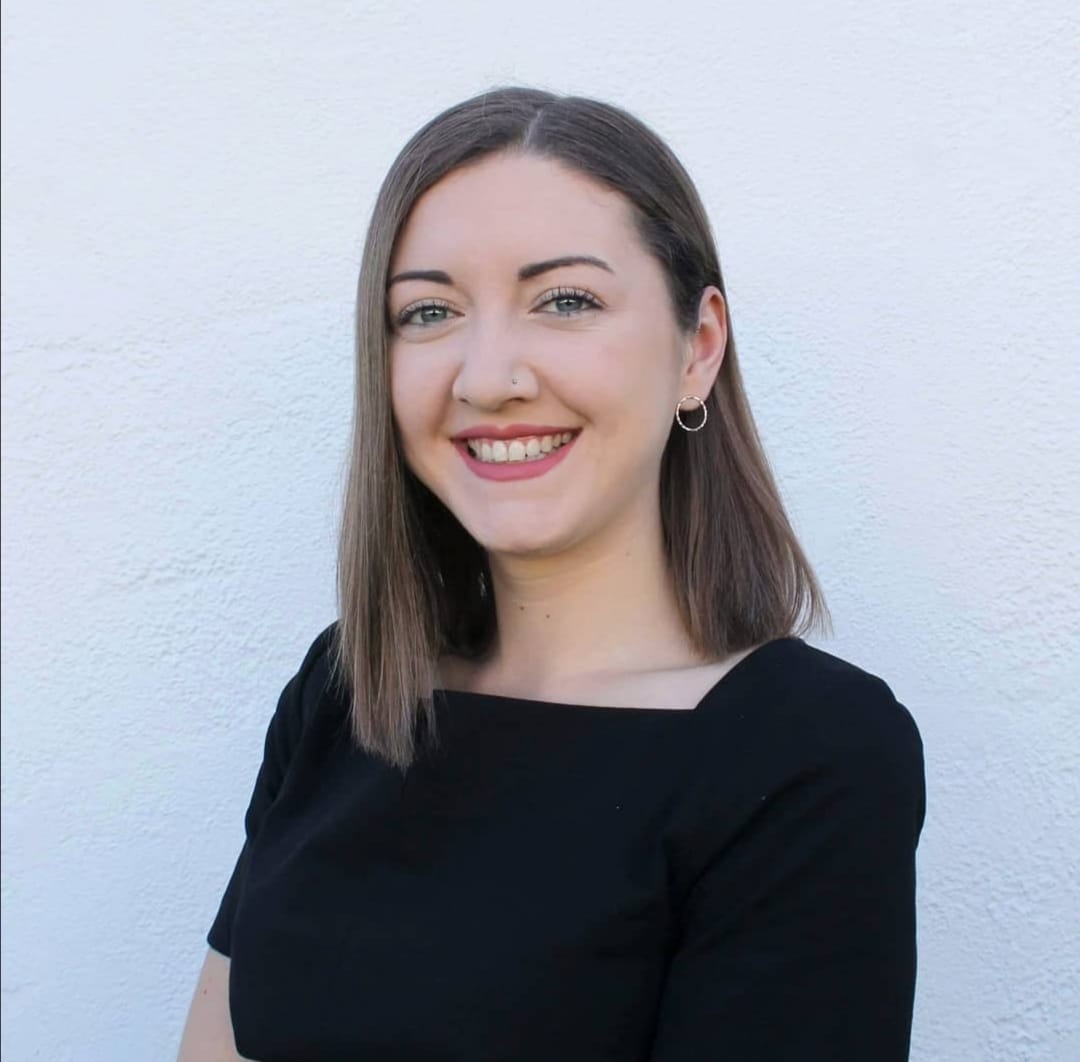 When I started my career in 2017, I knew that my goal was to become a Public Relations Account Manager one day. I wasn't sure how long it would take to get there or whether others thought I was capable, but I remained focused and motivated and lived by the motto: "Don't wish for it, work for it!". Well, this year I was very grateful to be promoted and be surrounded by wonderful role models, and it has made me even more driven to succeed.
Outside of work, I'm an eco-friendly aspiring minimalist and mother of five plant babies. Most of the time I'm spending quality time with family and friends, travelling, going for brunch, and gardening with my 65-year-old tortoise! When I'm not meditating, I'm first in line for adrenaline thrills! team
I have been ziplining 800m above jungles, swimming with sharks, waterfall jumping down the iconic Rio Damajagua – the last waterfall has a 30ft (9 metre dive); which is also where I slipped at the top and was thankfully caught and saved by a local. Otherwise, I probably wouldn't be here today! That still hasn't put me off doing it again!!
Priya Sharma, Account Manager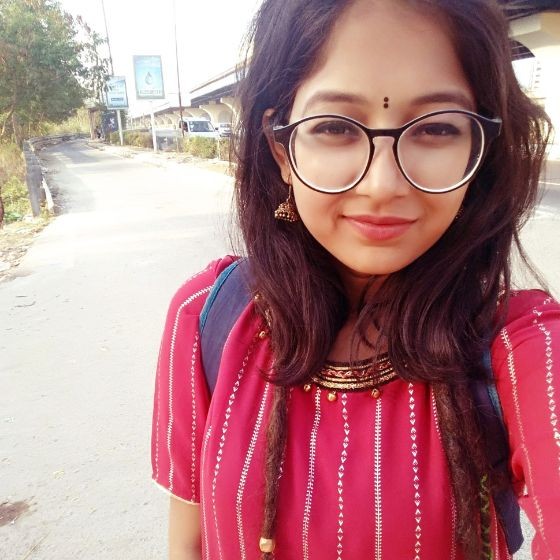 If I talk about my career, the right thing to say would be that Public Relations chose me rather than the other way around. As a confused child, I was more of a finance person and was studying Chartered Accountancy after passing class 12th. However, I eventually dropped out of the CA programme and enrolled in a management course. I was still unclear about my career path, so I went to a PR interview on the spur of the moment and was hired by one of the country's leading PR firms.
I was learning about public relations from scratch, but it hadn't really sunk in until I joined BCM Public Relations. Working with the most incredible manager and team, who are thousands of miles away from where I live, I began to develop an interest in public relations, which has now become a part of me. I enjoy doing it and see myself growing every day. I am glad it happened to me the way it did.
However, my passion still lies in the outdoors. I consider myself a free-spirited person. I believe in living in the moment and taking all the risks we can without having too many regrets later in life. More than anything else, I enjoy travelling and adventure sports. I enjoy trekking, especially in high-altitude areas, and if I have time off from work, I head to the mountains or any other natural setting.
I, like everyone else, am an avid music listener. I learned the basics of DJing, and I plan to study electronic music production in depth as well as attend all of the world's music festivals once I've saved up enough money to do so. In my spare time, I enjoy painting and DIY, and you'll notice a lot of self-painted décor items, t-shirts, hand-made jewelleries, paintings, etc., around me when you see me on video calls.
Jane Proctor, Director of Operations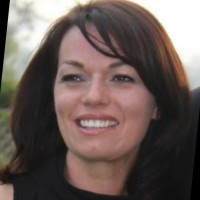 I have worked for BCM for over 10 years joining originally as Office Manager. Prior to that I had joined Barclays Bank as a graduate and experienced many aspects of business banking based in Canary Wharf. I am now Director of Operations for BCM and oversee the commercial aspects of a business that runs projects in 24 countries, has staff in 4 time zones and invoicing in several currencies. We have an amazing team at BCM that work hard but also have fun together with various cooking demonstrations, cocktail making classes, yoga, quizzes and competitions!

I can't wait for the world to open again to travel as I love to see new places and experience different cultures. I keep busy by giving myself new challenges – recently I went on the world fastest zip line and reached nearly 100mph which was amazing and scary! The latest challenge is to climb Mount Kilimanjaro in 2022.

During lockdown I started to follow Charlie Mackesy (The Boy, the mole, the fox and the horse) and my favourite quote is "This is getting harder sighed the boy. Then every step you take is a bigger victory said the horse". I like this quote as a reminder that we need to congratulate ourselves when we keep pushing forward – even when things are tough.
Sophie Fenton Hobbs, Intern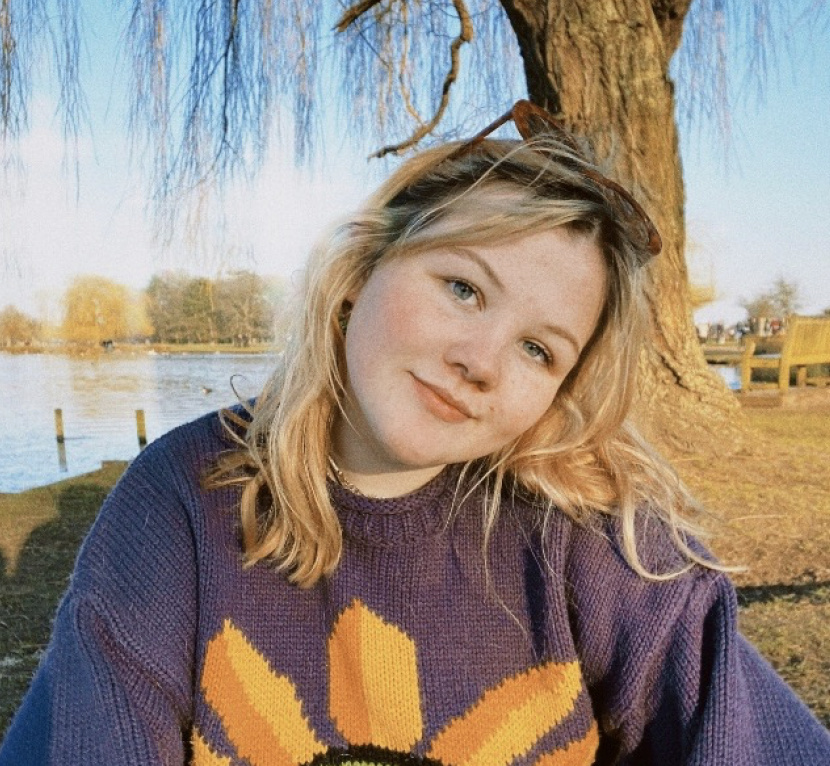 As a Journalism student at Bournemouth University, I decided to take a year out amid the Covid period to take part in an industry placement. After looking for months and after one bad placement experience, I was lucky enough to secure an internship here at BCM. It has been the best experience working with leading industrial and oil and gas companies, an amazing team, using industry software, and gaining valuable PR expertise.
In my personal life, I enjoy all things outdoors. I'm a great thrill seeker so every chance I get I'm racing around my parent's farm with the quadbike. As much as I love the countryside and farming lifestyle, I'm also really fond of the metropolitan lifestyle and I love getting the tube to my favourite galleries in London: the Tate Britain, Saatchi and the National Gallery.
I also like to make music on my computer with the help of my friend. We create little snippets, but they never seem to make it out of my hard drive. I'm very passionate about music (even Musicals – Hairspray is my personal favourite!) so if you ever see me, it's guaranteed that I'll have my airpods in!
Anne King, Account Administrator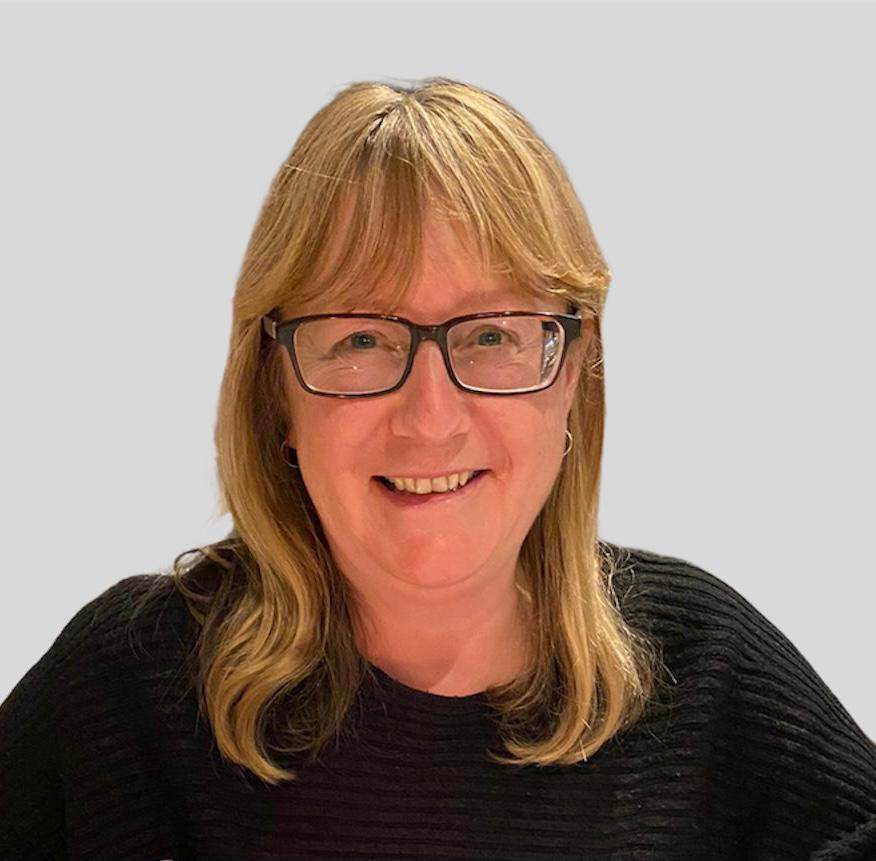 I am originally from Burgundy in France and have a bilingual background in PR and as a PA. I have recently joined BCM Public Relations Ltd as a PR Administrator supporting the Director for Energy. I am enjoying learning about the energy sector and the various technologies.
Outside of work, I enjoy reading novels especially by South American writers, and am fascinated by anything to do with space. Pandemic permitting, I love city breaks (my favourite places are Istanbul and Florence) as well as travelling further afield. Japan is next on my list.
Claire Mason, Account Administrator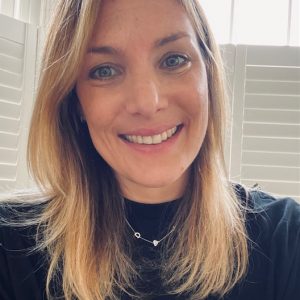 I recently joined BCM as PR Account Administrator to work with the MD, Stephen Ballard, predominantly on the Siemens Energy account. It is a bit of a change for me, having previously spent the last 20 years of my career working as a personal assistant at big media agencies. I am enjoying this new role, expanding my experience and facing new challenges.
Most of my spare time is taken up with hanging out with my two kids (aged 9 and 6). I adore days out with them. I enjoy going for dinner with friends. Though over the last year the dinners changed to walks, which I've loved and definitely one of the good things for me that has come out of lockdown! I also spend a lot of my time trying to convince my husband to let us get a dog!
I've always been quite obsessed with cleaning and tidying, and without doubt, it was exacerbated when I discovered Mrs Hinch! I do love a bit of Zoflora and karate chopping my cushions! I have a fascination with true crime documentaries but my guilty pleasure is definitely reality TV and I am currently loving Below Deck (far superior to Love Island this year!)
Hemant Deswal, Account Manager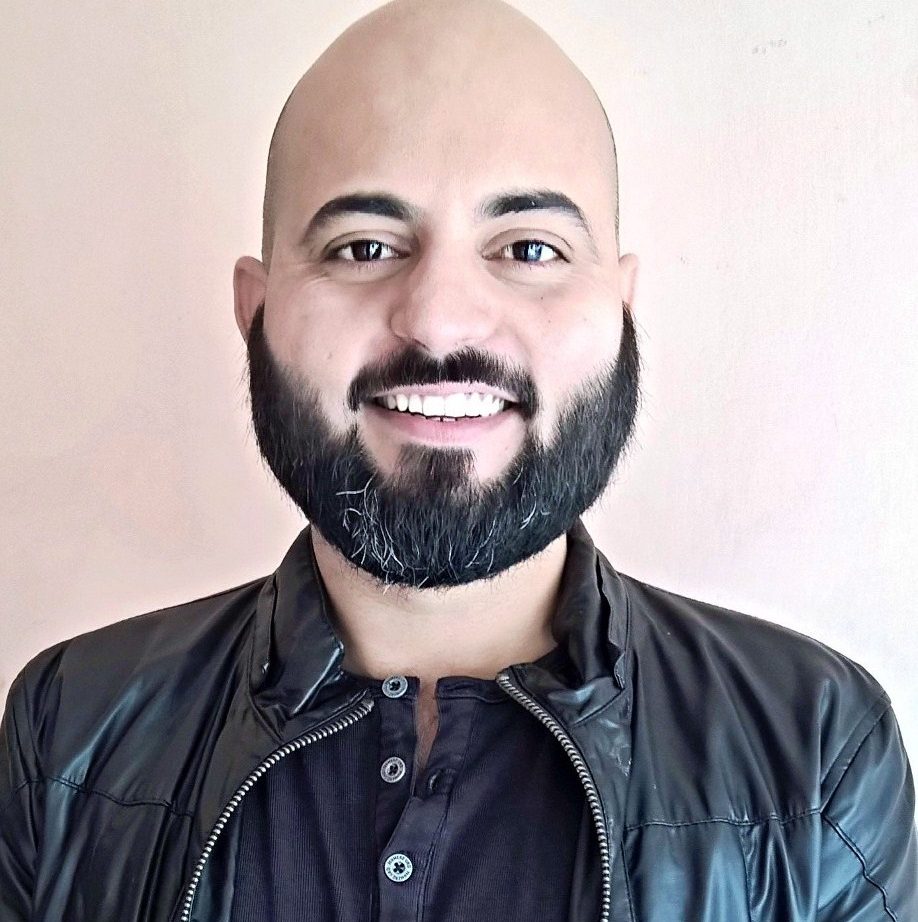 I am an experienced brand and reputation advisor with works across consumer and corporate mandates. My counsel and campaigns have successfully built trust and preference for the global brands and even resulted in new products and services. I've represented reputed companies like Adobe, Symantec, OnePlus, Akamai Technologies, and many others.
I enjoy photography and have been published by National Geographic. My works also include documentaries for Milinda & Bill Gates Foundation and His Holiness Gyalwang Drukpa, head of an important independent school of Tibetan Buddhism.
A fun fact is that I have started to enjoy midnight runs, it's a habit I developed in the early days of covid19 restrictions.
If you enjoyed this blog read our other team contribution blogs on our Top PR Tools and Favourite PR Campaigns.
Related Posts