BCM sponsors Access Madagascar Initiative
Last year, via Access Madagascar Initiative BCM sponsored two teachers in their quest to help better the lives of a group of kids, in two locations in Madagascar. In this guest blog, the two teachers recall their experience, lessons and how you can help the charity too, should you wish to do so.
Access Madagascar Initiative is a UK based charity that formed out of the Dodwell Trust, and together they aim to provide education to disadvantaged children in Madagascar and to support local conservation projects. The organisation attracts a wide range of volunteers from trainee teachers to Year Abroad students to those that simply wish to make a difference in one of the poorest nations in the world.
Looking back over the last year, BCM kindly sponsored us for five weeks in the summer of 2015, to go and complete our teaching placements in two locations in Madagascar. The first, was a typical Malagasy village that formerly had high numbers of children not attending school since the families could not afford the fees, which were roughly equivalent to £2 a year. Houses were predominantly made of baked mud and large families often lived in one room, which had an open stove in the corner, filling the building with smoke. For the most part, the men would work in the nearby rice paddy fields, joined by the boys who did not attend school, and the women would stay in the village with the girls.
Since then, Access Madagascar Initiative have set up a school there where the volunteers teach the children who would otherwise not go to school. When we went, BCM's funding also helped us supply the school with teaching materials like books and stationary that the school will keep. We also donated some materials to the local Catholic school in a neighbouring village.
The second location of our placement was in a larger town called Ampefy. Here, we helped teach lessons at a school Access Madagascar Initiative had built. It provides free education for about one hundred pupils, previously excluded from other schools and helps them access the secondary schools. We volunteered here for two weeks, teaching English and some French and distributing further teaching materials we had brought.
In the afternoons, we taught at the English Club for local people of any age who wanted to learn English. We did a huge range of things from conversation games to grammar to listening exercises in an informal environment. This allowed us to connect with students of a range of ages and backgrounds.
It was an amazing experience and to be able to contribute to Access Madagascar Initiative's vision of eliminating the lack of education in Madagascar was humbling and thoroughly enjoyable. We would not have been able to go at all if it weren't for the support of BCM and we are really grateful for all your help! Below are some pictures from the villages and whilst we were teaching.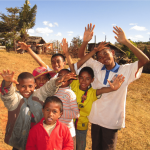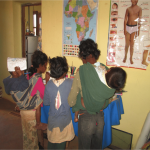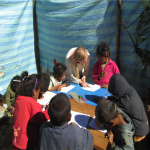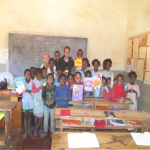 Related Posts