A hydrogen economy could prevent the next energy crisis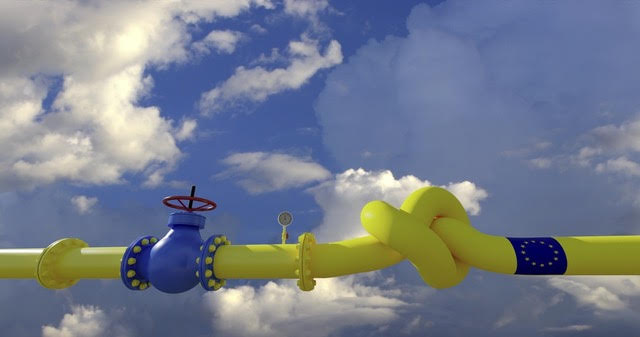 This week we have all been reading about the accelerated energy crisis in the news caused by the war in Ukraine. And if you live in Europe, that's bad news as the region relies heavily on natural gas or oil imports from Russia. Stopping the purchase of energy from Russia will be painful, and it's going to take leadership, especially as countries not only in Europe but around the world have been slow to change their energy policies and infrastructure to date. But as our dependence on fossil fuels, whether they originate in Russia or not, continues to create problems, there is hope because we are developing new solutions that could help us avoid them in the future – like green hydrogen.
The energy crisis is here
However, the current reality is that oil has spiked, at $118 advancing ever closer to the 2008 high of $147.50. So, is it time to panic? And if so, how can we best handle any impending energy crises? That's where the Middle East and America's dwindling energy reserves come into play. Over two-thirds of Europe's natural gas supplies flow through pipelines directly from Russia. If that energy ceases to flow, and that seems to be the direction of travel, then it means Europe will have to source more expensive liquefied natural gas from around the world. This, of course, will make European countries less cost-competitive while raising costs. There is a solution, but it's not a quick fix hence the short-term economic pain.
Europe needs green hydrogen
Hydrogen has long been hailed as a cleaner, safer and more efficient energy source than fossil fuels. Now that Europe is facing an energy crisis, experts call for Germany to accelerate its investment in green hydrogen to help secure its future. It's a smart idea: Germany is currently poised to become a global leader in renewable energy and clean transport technology—and developing a green hydrogen economy would allow it to put these advancements into practice and at the same time become a green energy hub for Europe. There's just one problem: To use green hydrogen effectively, Europe needs infrastructure like import terminals, pipelines and storage facilities—investments that were not worth making when oil prices were low, but now… There should now be incentive enough to get moving on building out Germany's investment in green hydrogen production; it will lead to both cleaner air and reduced greenhouse gas emissions throughout Europe now and ensure there will be plenty of clean fuel for electric vehicles down the road. What's more, there is already evidence that this is taking place with the announcement from TES last week. No doubt more news about the hydrogen economy will emerge from CERAWeek this week.
---
Read more BCM blogs here.
Related Posts