3 social media podcasts for PR professionals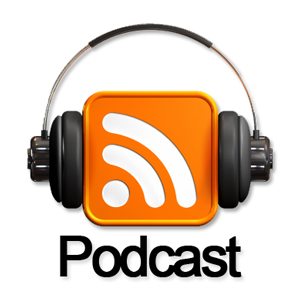 More and more people are listening to podcasts now. One reason for the growing popularity is how convenient they are. Whether you are on the train or walking back home you can listen to podcasts available online from your phone.
Podcasts vary from subject to subject to meet your interests! For example, you can listen to motivational talks, sociology talks and even food talks. Usually, they do not exceed an hour per session and each episode welcomes different speakers renowned among their field.
This allows you to get a different perspective from professionals, while sharing their advice; what worked for them and what not. You learn new things that would boost your career, expand your knowledge or simply inspire you to try a new hobby.
Since it is relevant to our field, we are going to list below three podcasts that we listened to recently with a special focus on social media. PR professionals are always on the go therefore; this hands-free tool would enable them to stay informed with the latest news from the sector.
The only social media that matters by SocialPros podcast | Guest speaker: Marcy Massura, Senior Strategist and Director of Digital and Consumer Engagement at Henson Consulting Inc.
Quote: "We're not doing press releases in the same fashion. Press releases live online, and often they're videos. Now we've completely even shifted the medium by which we're doing the same old-school process. PR is changing, and for the most part, it's broadening and going much deeper into the communication space".
Link: https://goo.gl/aoqh4l.
The future of social by Inside PR | Guest speaker: Jason Keath of Social Fresh
Quote: "Businesses listing awareness as one of their top two social media goals for me, is definitely a problem. Social media must connect with existing audience; your customers and strongest leads. Your strongest leads will then become your biggest fans and stakeholders. Then if you have resources you should try and build awareness."
Link: https://goo.gl/sBT7Bz.
Global social media marketing by AMP UP | Guest speaker: Piyush Prem Senior Specialist on the Social Media Team at Informatica
Quote: "To be successful in the business world, companies need to have a social media presence that is customized based on region and channel. Social media marketing is becoming increasingly utilized thanks to increased personal use, especially by the newest generation which seems to have been born into social media. Marketing is no longer about selling; Rather, it is about engagement with the customer base about the products. Engage constantly so your audience remembers you."
Link: https://goo.gl/8PyKi5.
Whether you just started your PR career or you are already in a senior position, you will find podcasts tailored to your interests and needs. Keeping up-to-date with the latest news and trends from the PR world is vital, due to the fast-paced industry we work in. Podcasts are emerging as a new digital media platform and provide valuable information for every business.
Related Posts